Before and After School Care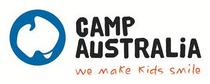 St Therese has a before and after school hours care program provided by Camp Australia. The care is provided next door to the school at:

Lisieux House
2 Sturt Avenue, Colonel Light Gardens
Phone: 0452 247 843 (if unattended, leave a message)
How the program works
The program is a recreational based care service where children are offered such activities as crafts, cooking, games, sports, outdoor play, music, dancing, reading, resting and talking with friends.
Parents can book children in by phoning or online.
Find out more...
Click here to find out more about Camp Australia at St Therese, including hours, fees, rebates and registering.
Pupil Free Day Care
Bring your child along to our fun filled Pupil Free Day Care.
Where: Lisieux House - OSHC Room
There are fun activities for the kids to fill the day. There is so much to do and lots of fun to be had with your friends.
We are looking forward to seeing you.
To find out more please call the Coordinator on: 0452 247 843